Replacing electrical panels in multi-unit buildings presents unique concerns. As the national electrical code updates every four years, substantial upgrades may be necessary when updating equipment. How we use our homes also changes over time. The electrical load requirements needed for modern life is always going up. When you are planning an Electrical panel replacement future needs should also be considered.
One of the big changes in this project was to move the meter assembly to the outside of the building and provide emergency disconnection means to the exterior. This will allow the fire department to safely disconnect power without the need to enter the building or find their way to the basement.
Before and After of old 4 gang panels and meters.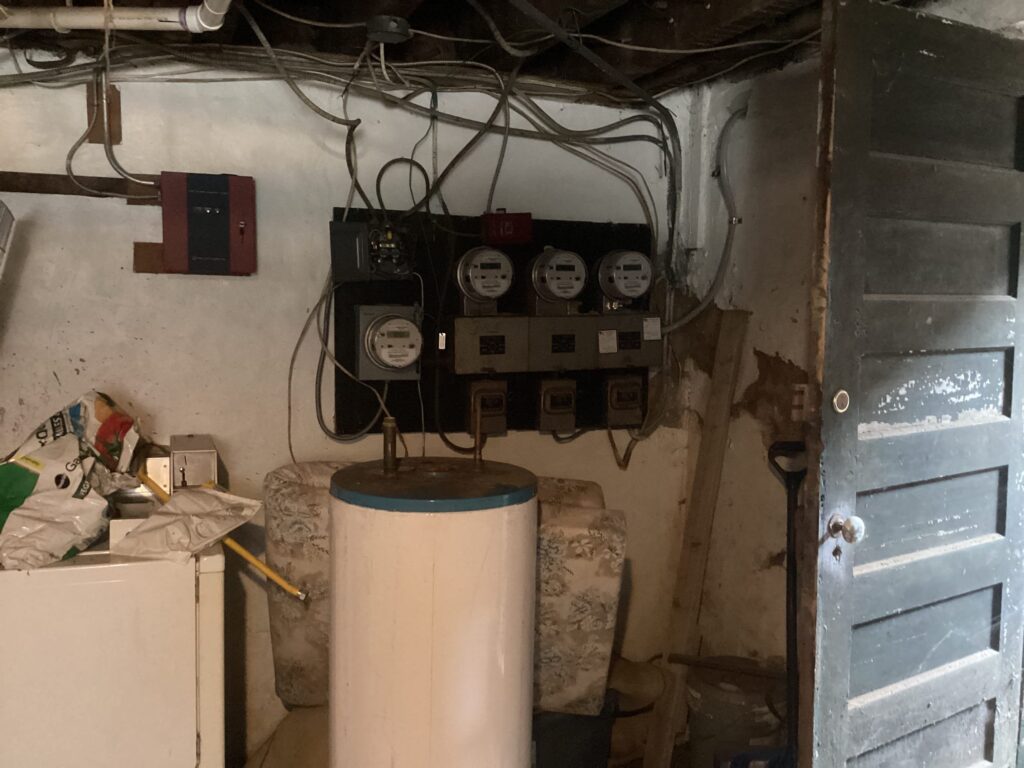 What can you expect to spend on a panel replacement?
The cost of replacing an electrical panel can vary depending on the amperage and complexity of the job. According to HomeGuide, the average cost to replace an electrical panel ranges from $850 to $2,500. For a multi-unit building, there can be some cost savings because of the efficiency of doing them together. Other times there are added costs because the new equipment is just built bigger and currently can be difficult to source.
This type of Project is for professionals
We recommend hiring a professional electrician to do the job. This is not the type of project that a small outfit should take on. We recommend only working with a contractor that has a staffed office and preferably an installation coordinator. You must obtain permits and undergo inspections. GEN3 is one of the best options in Philadelphia for Electrical panel replacements.
Other resources