What is Electrical Panel Maintenance?
Your electrical panel houses all your home's circuit breakers; switches that connect to your power supply and prevent overheating. Just like we need yearly check-ups with our doctors and automobiles, our electric panels should receive routine tune-ups from licensed professionals. Preventative maintenance is your best line of defense against electrical problems, property damage and fires.
An electric panel should last for many years without any trouble, but just because it doesn't cause any issues doesn't mean it shouldn't be looked at more closely. A routine electric panel tune-up is a simple job that can catch any potential risks and correct them before they turn into dangerous problems.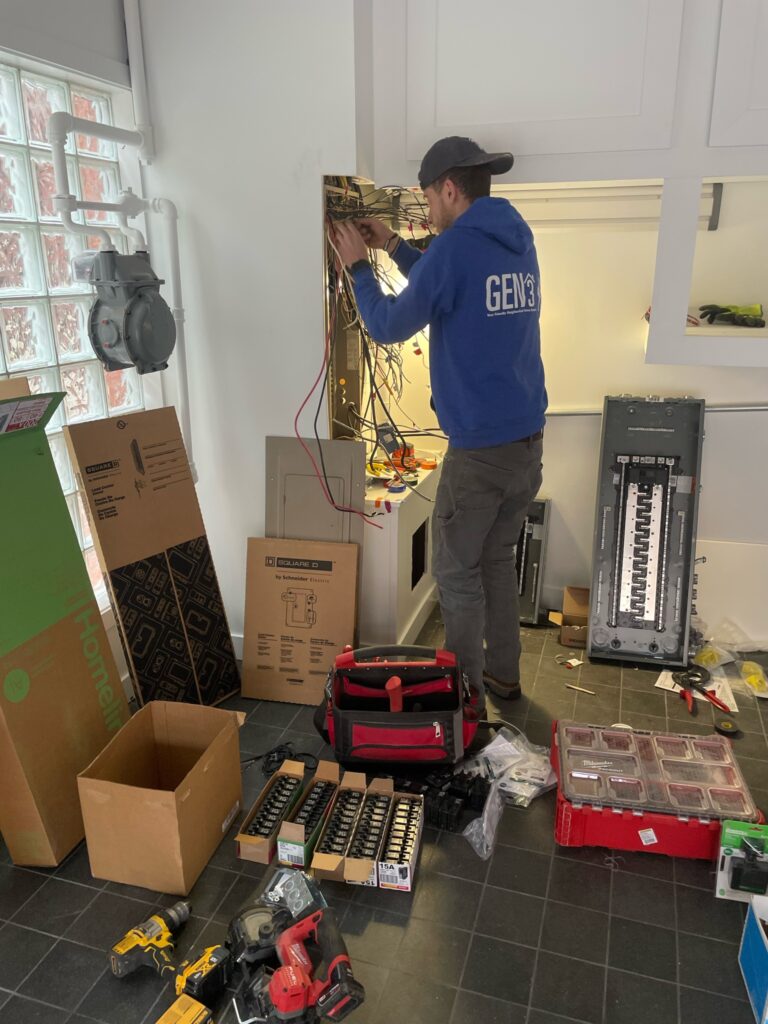 Circuit Breaker Tune-Up Basics
When you call one of our licensed electricians to your home, we'll run through a checklist to assess your electric panel. GEN3 will look closely at the circuits to make sure that the switches are all operating correctly; then assess the strength of the connections and tighten any that are loose. We'll also add conductive gel, which tends to dry over time.
We'll also make sure that your electrical panel is fully up to safety code. Homes that are over 20 years old have circuit boards that an electrician can update to meet today's safety standards.
Signs You Should Schedule a Tune-Up ASAP
GEN3 recommends a professional tune-up every two years by a licensed electrician. Contact an electrician right away if you experience any of the following:
Frequent circuit trips.
Power outages in certain parts of the home.
Wires or outlets overheating.
Reduced power output and inefficiency.
Schedule your next tune-up with GEN3 Electric & HVAC. We can ensure your home's most important systems are always optimized for safety and efficiency. Give us a call at 212-512-4102 today!